Local hairdressers gets a new lease of life
Welcome to the all new branding for Julie's Hairdressing in Tidworth, formerly known as Marc Adams.  Julie Garrod recently took over the lease at the hair salon and she wanted to put her own style on the place and boy has she done a great job.  Salisbury Apps wanted to create a fully responsive website to feature the new branding.
Julie had a clear image of the colours and fonts she wanted injected into the business.  Michele's aim was to create an elegant website showcasing all the treatments that the salon offers, whilst also injecting some exciting ideas into the project.
Julie wanted to create a unisex hair salon specialising in ladies', gentlemen's, and children's hair services. The goal is to create a warm and welcoming environment where both new and loyal clients can feel comfortable, safe, and truly indulge in a well-deserved pampering session. They understand that finding time to relax is a rarity these days, and we're here to ensure you can unwind and enjoy the experience fully.
Take a look at Julie's Hairdressing for yourself and let us. know what you think.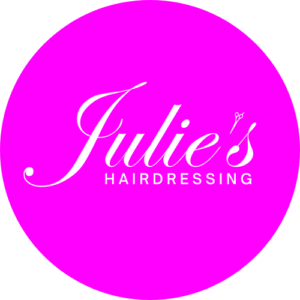 Again as standard the website has been built with basic SEO in mind with some vital keywords and social links.
Julie and the team are thrilled with the end result!
Are you interested in finding out more?  If so why not get in touch with us.