New website for CASALI Recruitment
Presenting Michele's latest triumph at Salisbury Apps! Crafting this website was Michele's most ambitious project yet, and the results are simply outstanding.
Introducing a platform meticulously tailored for recruitment – CASALI Recruitment's brainchild. Nestled in Chippenham, Wiltshire, CASALI Recruitment, with over a decade of experience, is your dedicated partner in the dynamic realm of recruitment. Their exponential growth demanded an equally vibrant online presence.
Immerse yourself in a seamless browsing experience, accessible across all devices. The website empowers job seekers to seamlessly register with CASALI, uploading CVs and applying for opportunities with ease.
Are you ready to witness the brilliance firsthand? Explore the masterpiece at https://casalirecruitment.co.uk/.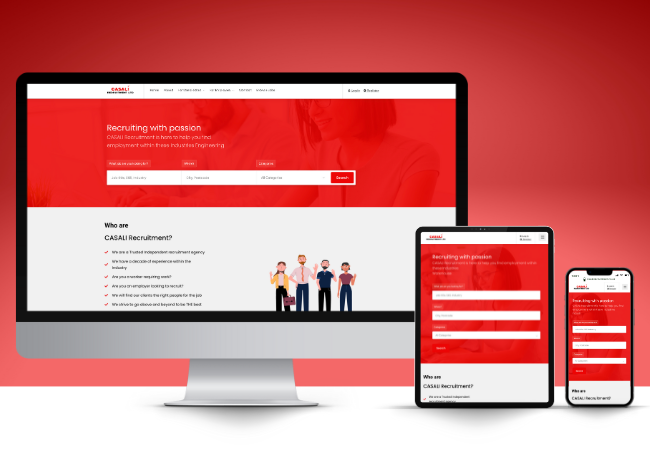 Unveiling the Unseen Magic ✨
Beyond its stunning façade, this website is fortified with invisible tools that ensure its prominence in the digital realm. An SEO plugin has been seamlessly woven into its fabric, working diligently in the background to pave the path for future Google ranking success. But that's not all – the very architecture of the site has been strategically designed with keywords, an integral ingredient in the recipe of higher-ranking websites.
Remember, the journey doesn't conclude with the site's construction. A crucial lesson lies herein: a dormant website leads to diminishing returns. Just like nurturing a growing plant, consistent updates and positive enhancements are imperative. Leaving it unattended is akin to stalling its progress, with the ranking slipping into obscurity. Keep the digital pulse alive and thriving!
If you would like a new website for your business, or even update your current site, get in touch to find out more about how Salisbury Apps can help you.